Meet our SPECIALIST PAEDIATRIC DENTISTS
Dr Michael Chong

Michael's passion is remote four wheel driving, camping and fishing... the more remote the better. He enjoys spending time in far north Queensland and the Northern Territory, chasing fish and exploring the beauty of Australia. He also loves the country and takes every opportunity to visit his farm near Tenterfield.

Michael and his wife Peta have 3 children, 9 year old Olivia, 7 year old James and 4 year old Cara. His dog "Aussie" is a Belgian Malinois who also joins the family on getaways.

Michael is known to tinker and on weekends he is happy welding, fabricating or fixing anything with James.

He's always up for a chat with anyone about anything.

Professionally, Michael completed his Bachelor of Dental Science in 1997 at the University of QLD. He initally worked in far north QLD where he was based in Cairns and worked with the Royal Flying Doctor Service and in remote Aboriginal communities. His experience and interactions with the local people and children led to a love of paediatric dentistry. He returned to the University of Queensland to complete his Masters of Dental Science in Paediatric Dentistry in 2002. As a registered dental specialist, Michael also gained further training and experience at hospitals and universities around the world in cities which include London, Toronto, Boston and Singapore.

Michael in known to run his practice on 3 mottos.

1. Nothing but the best. You can be assured that there are no short cuts when it comes to the unseen part of dentistry. This includes the quality of the work and materials used, the highest infection control standards and maintenance of equipment along with the best care and attention to your child.

2. Michael is committed to treating every child the way he would treat his own children regarding the decision making processes and treatment undertaken.

3. Michael's first priority is your child and their comfort and safety, along with achieving the best clinical result. We guarantee our work and strive to give you to get the best, most reliable, most cost effective treatment for your family in both the short and long term.

Dr Steve Kazoullis

Hobbies: Music and travel, family and friends

A registered specialist in Paediatric Dentistry, Dr Steve Kazoullis has over 25 years of experience in the field and remains active in dental research, his work published internationally.

After graduating his Bachelor of Dentistry with honours and subsequent specialist training, Steve is currently the Discipline Lead for Paediatric Dentistry at the University of Queensland and holds an active position as a specialist at Lady Cilento Children's Hospital. He also visits other hospitals including Pindara, Allamanda and Emerald Hospital.

Steve also loves to sing! He performs with a choir and enjoys Byzantine chant. He can also rip out a tune on his acoustic and bass guitars or his piano accordion. Next on the list is to master the harp. Steve and his wife Andrea also love to get involved in community groups and help out as much as they can.

Special Interests:

- Oral surgery
- Managing medically compromised and special care children
- Dental trauma in children
- Chalky teeth problems

Dr Annetta Tsang

Hobbies: Art and Craft, Reading, Writing.

Annetta is committed to empowering children in achieving dental confidence and the prevention of oral diseases. Annetta's practice philosophy is that children's oral health is important and integral to general health, development, learning and well-being. Annetta strives to provide optimal oral care from age zero.

Annetta has a Doctorate in Clinical Dentistry and a Doctorate of Philosophy in Paediatric Dentistry. She also has qualifications in pain management, disability studies, and higher education. Annetta is a University Medalist and recipient of multiple awards, including the Australian Award for University Teaching Citation for Outstanding Contributions to Student Learning. Annetta has published over 40 peer-reviewed articles in internationally recognized journals, conference papers, books and book chapters.

Annetta is a board member of the Alliance for a Cavity Free Future (ANZ), member reviewer of the Gold Coast Health and Hospital Service Human Research Ethics Committee, CPE reviewer for the Australian Dental Association, and member of the CMDFA Luke Journal editorial team.

Annetta has way too many "sweet teeth" but thank goodness, she is also an advocate of "drink water, brush, and floss". She loves spending time with her daughter and husband.

Special Interests:

- Infants and young children with medical and special needs

- Dental confidence building and desensitization

- Early childhood caries

- Developmental dental defects in primary teeth
Meet our Oral Health Therapists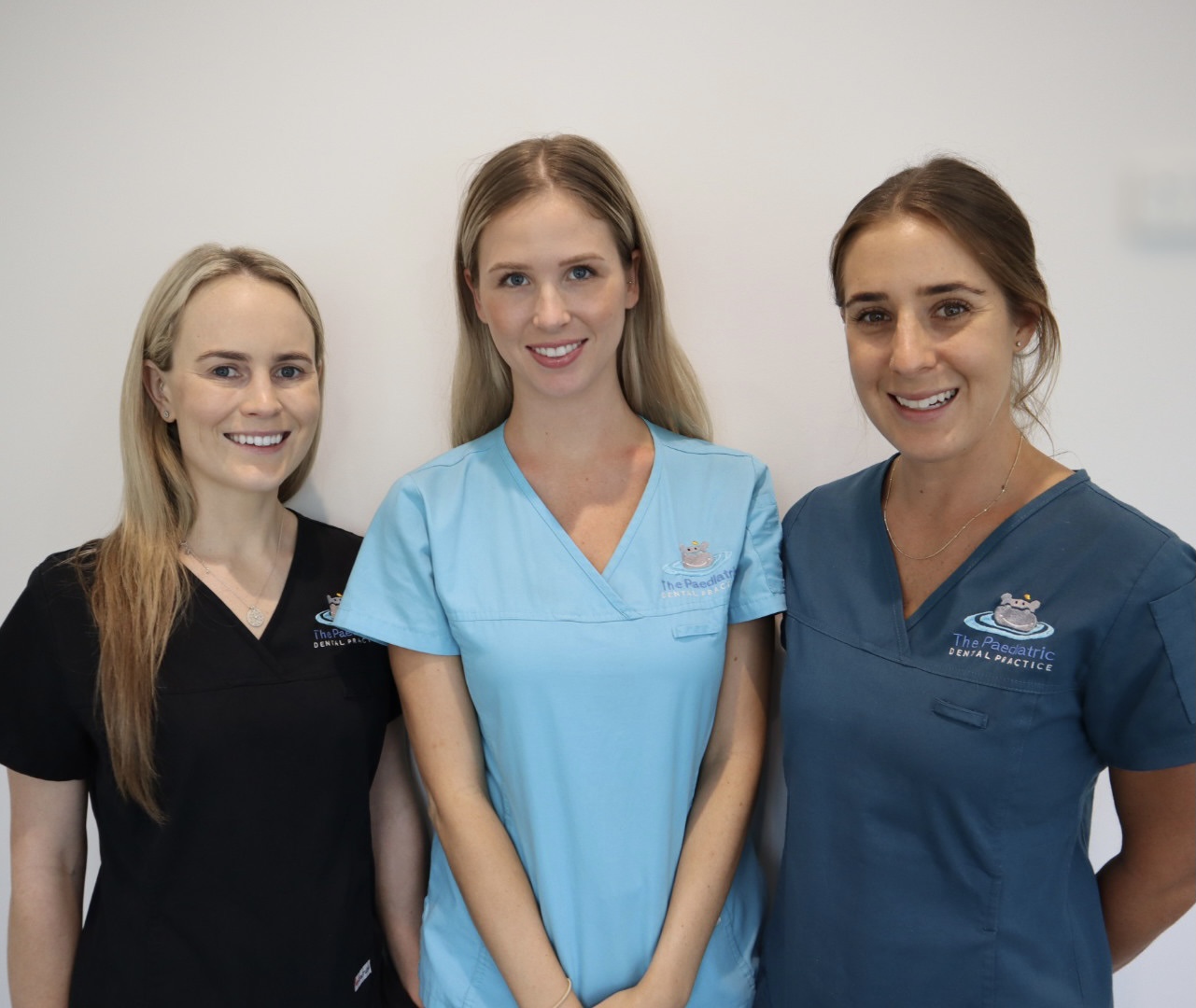 Our wonderful team at The Paediatric Dental Practice would not be complete without our extremely talented and highly experienced Oral Health Therapists, Clare, Marnie and Lisa.
Our Therapists perform a wide range of oral health care services including examining, treating and preventing dental problems. They care for children and their dental needs with their primary focus being on of preventing disease and promoting preventive oral health care through education.
Our Oral Health Therapists are university qualified and have specific training in treating children from infancy through childhood and beyond. They also have the additional experience of working only with children and adolescents each day in our practice.
Through their care and expertise we aim to give your child the very best foundation for a lifetime of outstanding dental health.
Give us a call - we'd love to hear from you
If you have any enquiries or would like to book an appointment for your child, please call us on (07) 5597 2000 or book online.